Morocco open for travel!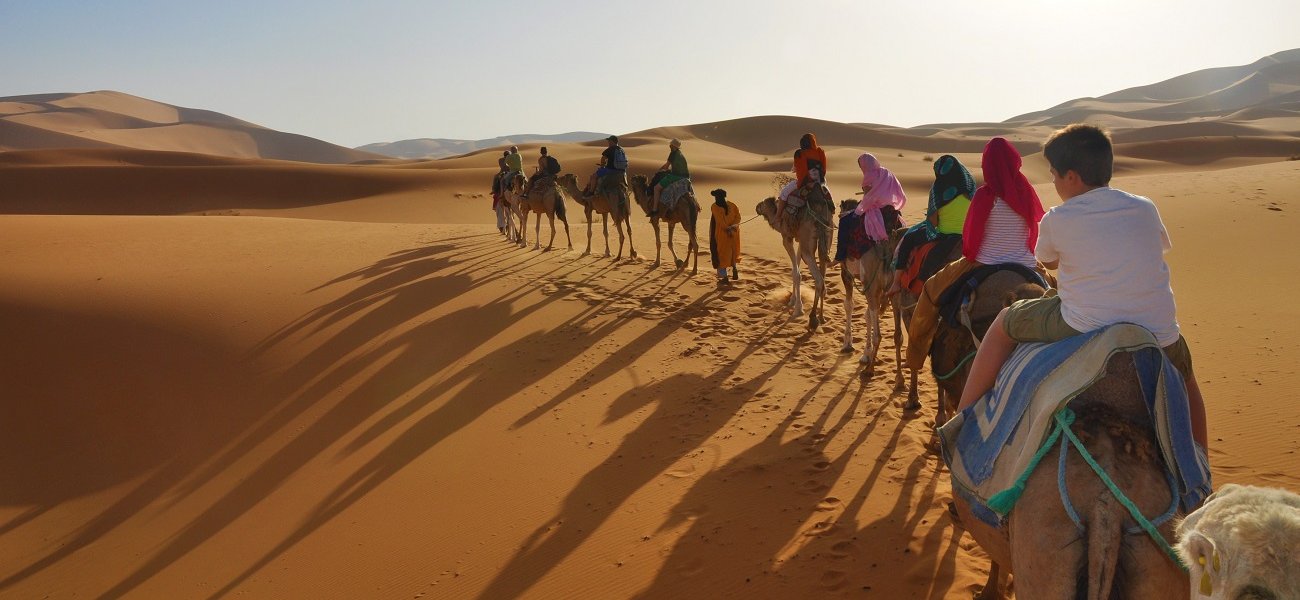 19-05-2022
What are the requirements to travel to Morocco?
Covid-19 requirements: For Trips to Morocco
As of February 7, 2022, international flights to Morocco have restarted. Travelers, under certain conditions, will be able to enter Moroccan territory if they have a full vaccination certificate and a negative PCR test taken at least 48 hours prior to the date of entry into Moroccan territory.
In order to travel to Morocco, it is necessary to present the complete vaccination certificate and that of a negative PCR test done less than 48 hours before boarding the plane.
All vaccination certificate issued by other countries are accepted, provided they are valid in their country of issue.
Before boarding the aircraft, travelers must present a health form, duly completed, including the passengers' address and two telephone numbers where they can be reached during their stay.
Upon arrival at Moroccan airports, they will be screened by rapid tests. Random PCR tests may also be carried out on groups of travelers from time to time and the results communicated at a later date.
Within 48 hours of entry into the country, some travelers will be required to take an additional test at the hotel if they are found to have a high temperature.
If the tests are positive, further preventive measures will be applied.
What are the entry requirements for children into Morocco?
There are no entry requirements for children under 6 years of age.
For children between 6 and 18 years old, the only requirement is a negative PCR test of less than 48 hours, in addition to a rapid antigen test upon arrival.
What measures are applied in case of a positive COVID-19 test?
Travelers who test positive upon arrival with a normal diagnosis will be placed in confinement at their place of residence with careful follow-up.
Difficult cases will be treated in hospitals, public or private, according to the national protocol in application.
What is a coronavirus and what is COVID-19?
Coronaviruses are a large family of viruses that can cause disease in both animals and humans. In humans, several coronaviruses are known to cause respiratory infections that can range from the common cold to more serious illnesses such as Middle East respiratory syndrome (MERS) and severe acute respiratory syndrome (SARS). The most recently discovered coronavirus causes COVID-19 coronavirus disease.
COVID-19 is the most recently discovered infectious disease caused by the coronavirus. This new virus, like the disease it causes, were unknown before the outbreak broke out in Wuhan, China in December 2019. COVID-19 is now a pandemic affecting the entire world.
Coronavirus: Recommendations for prevention on your travels in Morocco
Wash your hands frequently with soap and water or with a hydroalcoholic solution, for at least 20 seconds.
In which situations? After blowing your nose, sneezing or coughing; Before and after taking care of a sick person; After going to the toilet; Before eating or handling food; After contact with animals and whenever your hands are dirty.
Cover your mouth with your forearm or a tissue when coughing or sneezing.
Use disposable tissues and throw them away.
Avoid touching your eyes, nose and mouth.
Keep a distance of 1.5 m from the person you are talking to.
If you have more questions about COVID-19
If you have more questions about COVID-19, access the websites of the World Health Organization and the European Centre for Disease Prevention and Control (ECDC).