Day trip to the Waterfalls of Ouzoud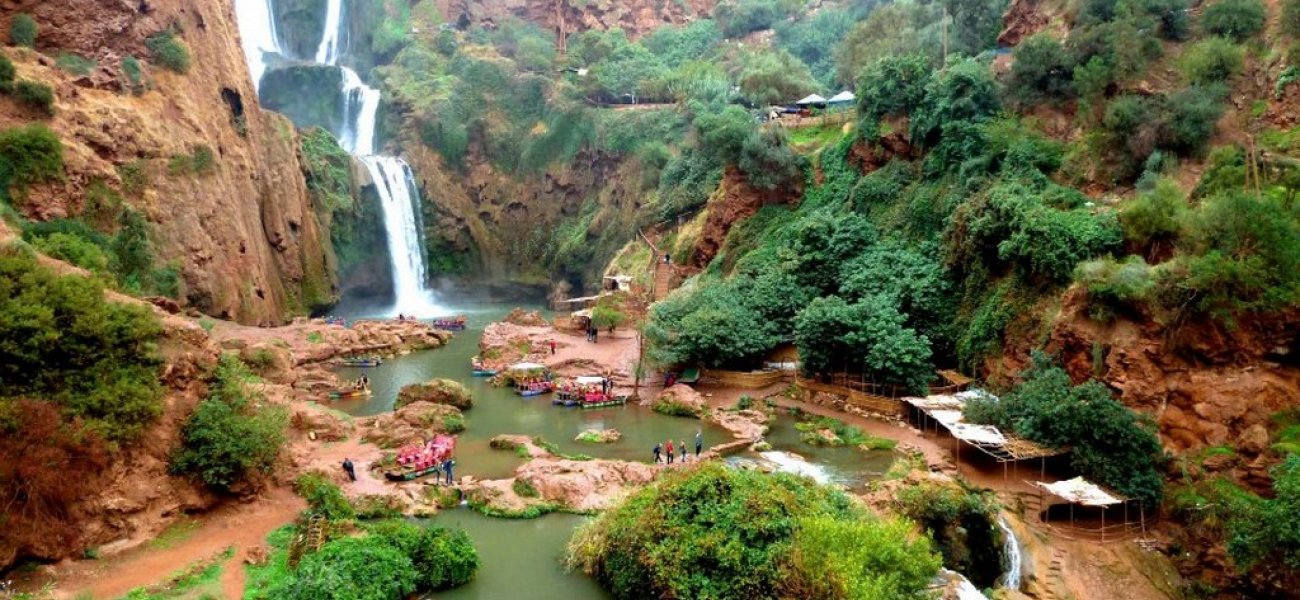 Description of the tour
We leave Marrakesh at 8 o'clock in the morning, by exclusive 4x4 vehicle.
We will head directly to the Ouzoud Waterfalls, located in the province of Azilal, and which punctuate the course of the Ouzoud River. They are considered to be the tallest and most beautiful in Morocco. The return route is just over 200Km from Marrakesh and it takes about two hours to arrive.
Upon arrival at the waterfalls, you will be met by local guides, with whom you can visit the village area, the waterfalls and the banks of the river, where you can see families of wild barbary monkeys.
If you do not wish to do a guided tour, you can equally take the steps down to the cascades, where you can enjoy a tea or lunch in open-air restaurants, while enjoying the views.
Return in the afternoon to Marrakesh.
Further information